Hands-On Learning with Real Impact
Warner Pacific University offers a transformative and practical education that gets you hands-on and out in the community. Students apply what they learn in class in real-world situations across our programs, from Accounting and Business Administration, to Nursing, to Criminal Justice, Education and many more. Whether you are a first-time undergraduate, a transfer student or a working adult learner, our faculty share their expertise and mentorship so you develop the skills and knowledge you need to succeed.
Most Diverse
university in the Pacific Northwest
Christ-Centered
spirit ready to welcome all people
Tailored Education
to develop your skills and vision
Most Affordable
private college in the state of Oregon
Affordable, Inclusive, Yours
---
WPU's mission is to offer an affordable, life-changing education and welcoming community of Knights. We want to tell you all about admissions, financial aid and more.
Once you get to know WPU, you will know this is the place for you.
Admissions & Aid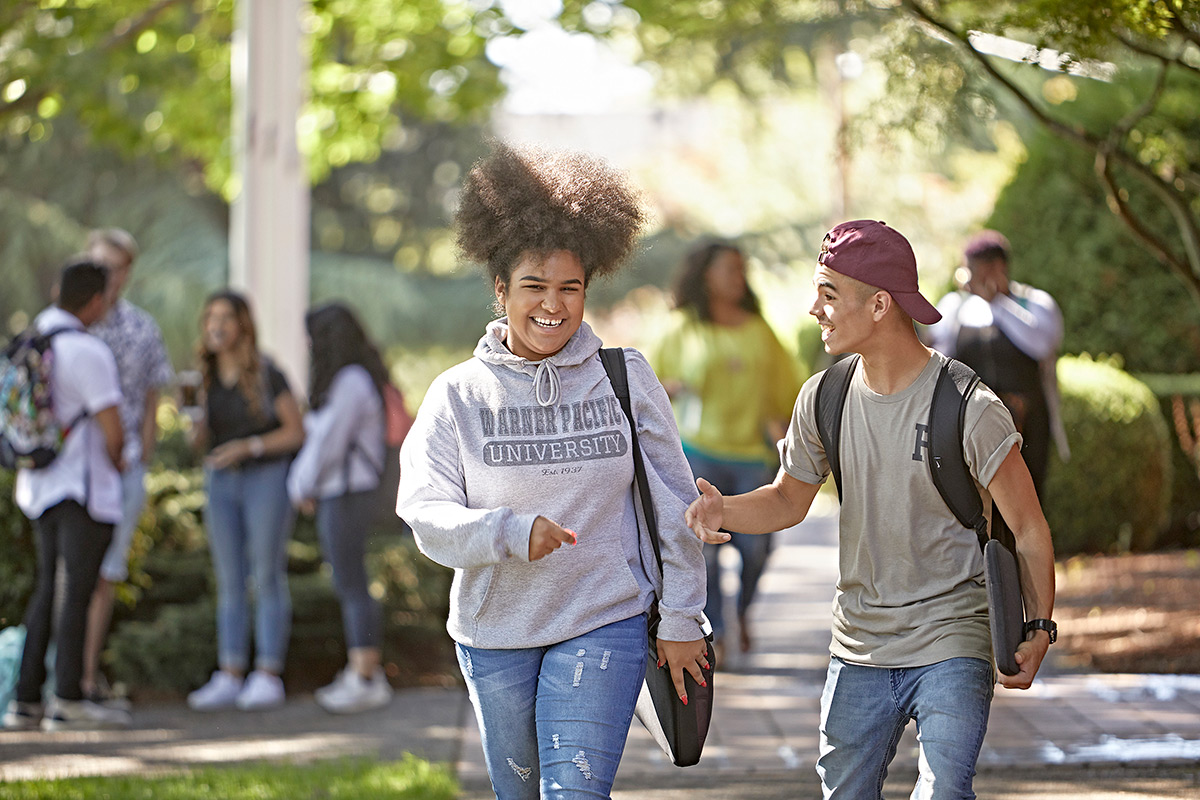 News & Events
---
April 8th, 2021

Warner Pacific University is excited to announce that Dr. Brian L. Johnson will be a featured speaker at the 2021 Annual Convention and General...

March 30th, 2021

Students get the choice to "walk the walk" on graduation day or go virtual PORTLAND, Ore. – March 29, 2021–Warner Pacific University (WPU) announced...

March 26th, 2021

Classroom instruction, residence halls, athletics and activities resume PORTLAND, Ore. – March 25, 2021–Warner Pacific University (WPU) announced today it plans to reopen its...